Servicing the Bay for over 30 years
Computer Connection, opened a shop located in the Taradale shopping centre in the early 1980's.

At that time they sold 'Morrow' computers in a desktop and luggable type. It used an operating system called 'CPM' – well before Microsoft Windows. From Taradale they re-located to Dalton Street for 6 years.

Their next move was to Station Street for approx. 12 years before moving to their larger premises situated at 53 Thackeray Street, for the last 12 years.

Tony Littleford who has been managing director for 30 years has seen a lot of computer companies come and go over that time. Our success has been due to our high level of service, which has seen a large number of customers stay with the company for well over 15 years.

Clinton Gilmour who has worked with Tony for over 20 years has now purchased Computer Connection and continues the same high level of service.

Tony will still remain with the company.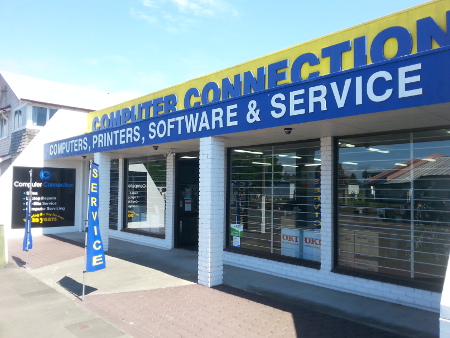 Our shop on Thackeray Street